Making meal preparation easier is always attractive so I was pleased to be able to review Simplified Dinners by Mystie Winckler, from Simplified Pantry.

This e-book uses the premise that it is possible to cook dinners from scratch with a reasonably stocked pantry. This means that recipes are presented using a basic stem and then with variations depending on what is available. This is an approach to cooking that appeals to me. Mystie aims to provide recipes that are simple to prepare and use readily available ingredients.
The book has sections around a theme, for example: slow cooker roasts or baked potato dinner. She then explains how to cook the recipe and provides several variations on the theme, such as different baked potato fillings. I used the book to try different recipes; aiming to find those that we could use on a regular basis.
I've been cooking for years now so was this useful? Yes, and for me, particularly the several sections about using tortillas
and the part with bean recipes. Of course, I had used some of the ideas before. Baked potatoes aren't new here although "Baked potato dinner" sounds better than what I describe as "Baked potatoes and bits"!
Whilst I make soup several times a week, there were some new soup ideas.
The same was true for the pasta dishes; sausage penne turned out to be very popular.
The book has a master pantry list which is long. I didn't worry too much about this but it might deter a new cook. The list would enable someone to make all the recipes but many can be made with a much smaller list. A new cook, on a tight budget, could acquire the seasonings gradually. Similarly, whilst many of the recipes require meat, there are several which only require small amounts of meat or none.
This e-book is available for $12.99 (equivalent to £8.60 today) but Mystie has kindly given 30% off this, and her other e-books, through to 3rd June 2013. Use the code TOS2013 at checkout.
There is also a gluten free/dairy free version of the book which has notes on obtaining suitable ingredients, a list of suspect ingredients and a pantry list marked up with those ingredients which have to be sourced carefully. There is a section of gluten free/dairy free desserts including vanilla ice cream. This is also $12.99.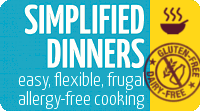 Mystie has also produced an e-book, Paperless Home Organisation, about producing a paperless home organisation system. This gives detailed advice on setting up systems, on the computer, for running a household and so removing the need to have a paper binder which either gets lost or contains parts that are dated. This is $3.99 but again there is 30% off using the code TOS2013 up to 3rd June 2013.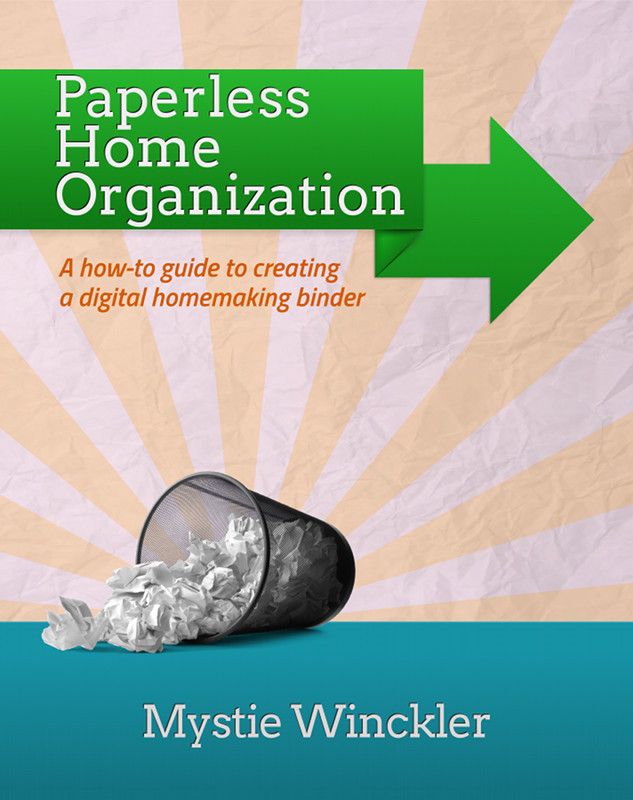 More reviews of these products are available at the Schoolhouse Crew blog.